☾ Hope Japa Mala necklace 108 Beads with tassel ॐ This prayer beads necklace is for Protection and Hope.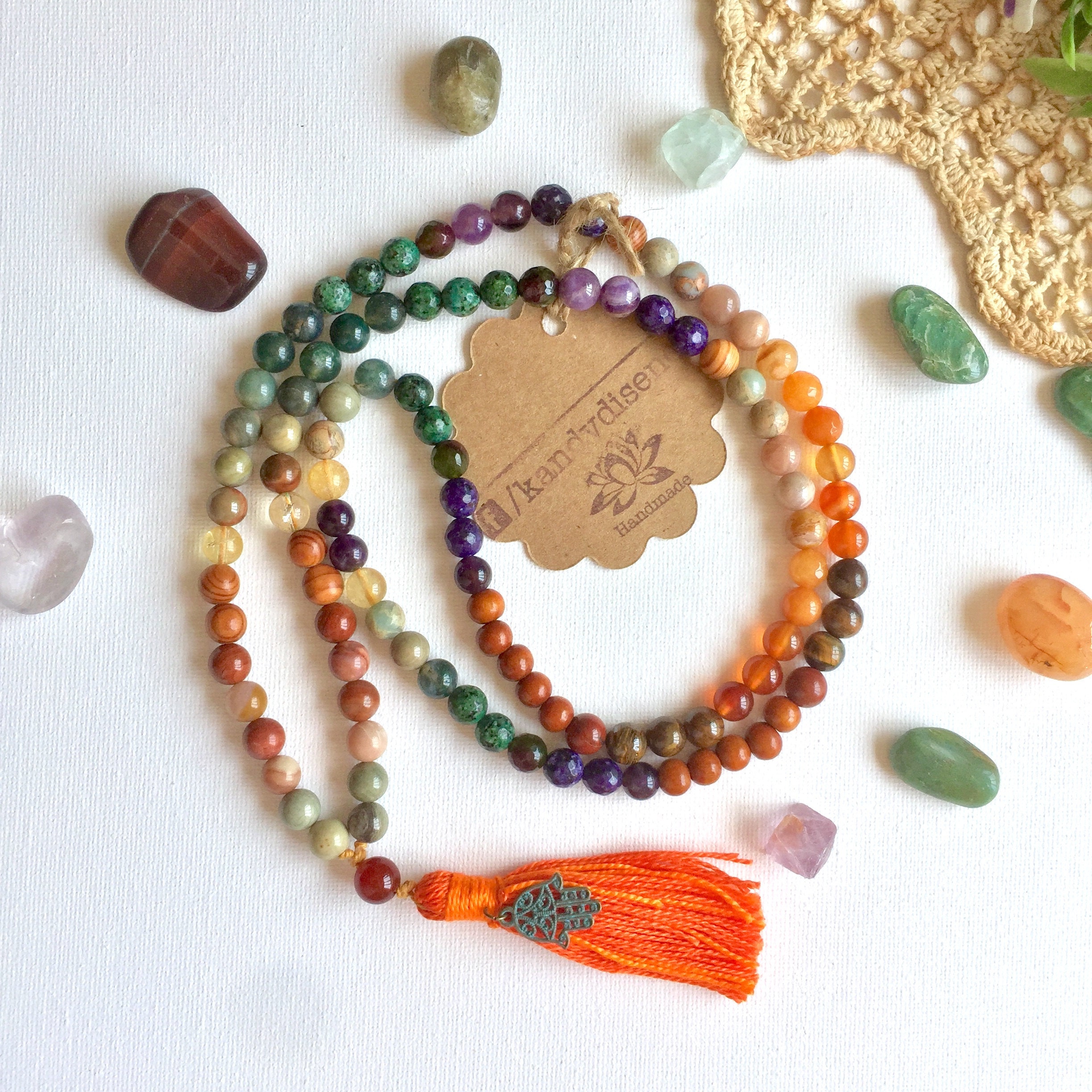 It is conscious Hand Crafted featuring 8mm Genuine Deluxe Crystals which ensure the best benefits: 
✧ Amethyst 
6th chakra (third eye, intuition)
Stone of Power, Protection, Healing, serenity and transformation. It brings balance, energy and light.
✧ Citrine :
2nd and 3rd chakra. Abundance and Prosperity. Awaken the talents.  Elevates self-esteem, self-confidence, clarifies your thoughts, calm...  for a strong and determined personality.
✧ Carnelian :
A motivating and Stimulating stone. It clarifies perception. Increases physical energy and personal power. Clean the negative energies and provide joy and happiness. 
✧ Agate :
Strength, Protection, Harmony, Creativity ♡ a good luck stone, brings peace, happiness. Balance all chakras.
✧ Jasper :
1st chakra, Energizing, promotes self-esteem and combats shyness, stimulates the start of new projects.
✧ Tiger's Eye :
3rd chakra. Stone of independence. Amplifies personal power. It develops  courage, self-confidence, clarity and will, security in the goals in  life.
✧ Protective Raja Kayu Wood  
Featuring a 12mm Carnelian as Guru Bead.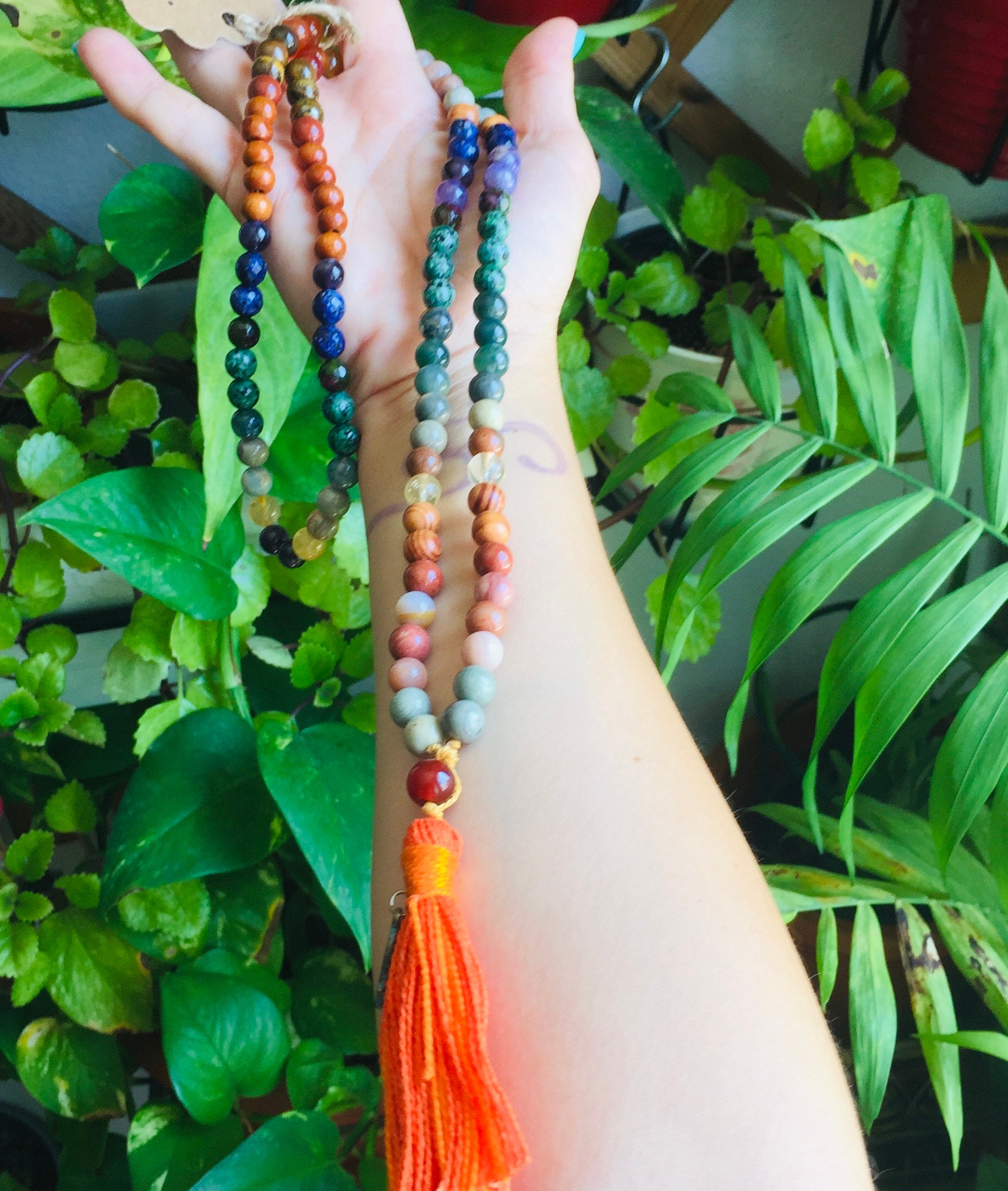 It is Mantra activated with a yoga chant for protection: "AAp Sahaee Hoa." 
This mantra also removes negativity and attracts prosperity to your life. It helps eliminate fears and brings mental and energetic balance. This infuse each bead with a positive energy and vibration!
Get yours here: Hope Japa Mala Necklace by KandyDisenos